YOU GUYS! Yesterday the Kentucky game started at 10:00, the same time I was supposed to be at church. How could that happen? I know you remember what happened the last time I forgot to wear a shirt on game day, so I had no choice.

Ta da! (please ignore that spot on the mirror where someone looks to have licked it. Gross)

Final score- KY~74 FLA~59
(
Just kidding. That's not really what I wore to church........or is it?
)
~
Have I mentioned that I don't trust people who don't like puppies?
Dogs I get. Not everyone likes dogs, they can be scary. The barking, the drooling, the shedding.
I
get
it.
But PUPPIES? Come on.
If you don't like puppies you need to talk to somebody. Like a shrink. Just sayin'.
Speaking of puppies, some of you might be planning to use the "Mascot Method" to fill out your brackets, here are a few crowd pleasers~
The UC Santa Cruz Banana Slugs
...ew.
Here's a real banana slug. OMG.
Did you just throw up? Me too.
The Wichita State Wheatshockers
. Which is apparently, a
shock
of wheat. How clever.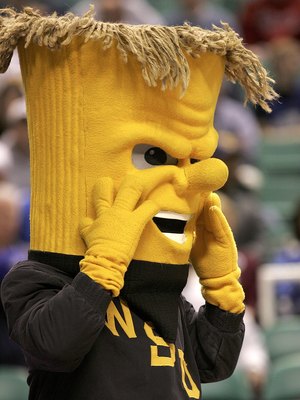 Brutus Buckeye from Ohio State
. That is one menacing lookin' nut. For sure.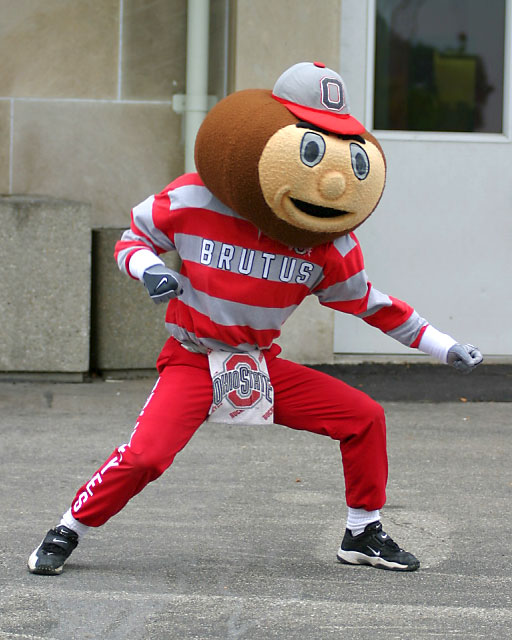 Lest you think me terribly unkind, I know from personal experience what it's like to have a less than fierce mascot.~
That's right, I once attended a school represented by this......
The Western Kentucky Hilltopper
. It's, you know, the top of a hill. A red furry hill with a big mouth. Natch.
I know.
More mascots.
Mascot Bracket Rules per The Fat Pastor